- Start Philips SpeechExec SW, select Speech Recognition node and activate the following settings: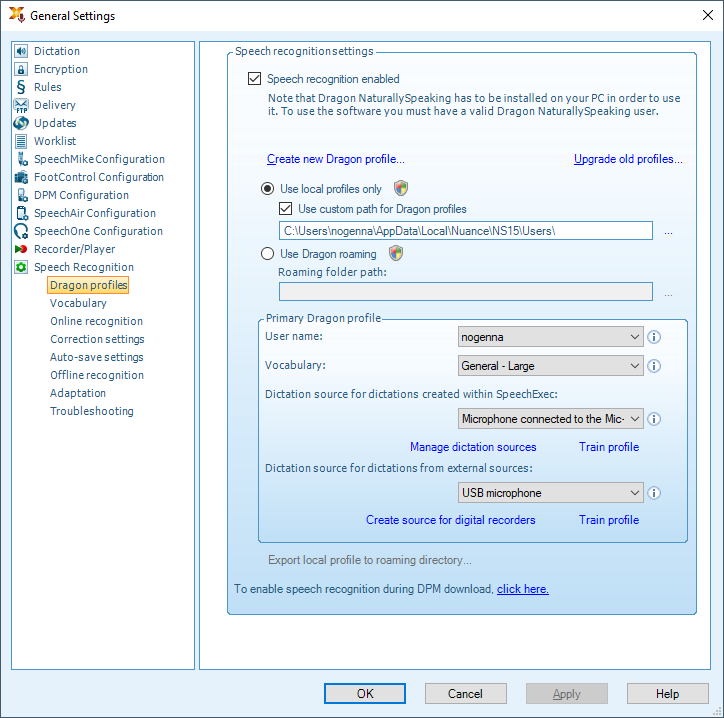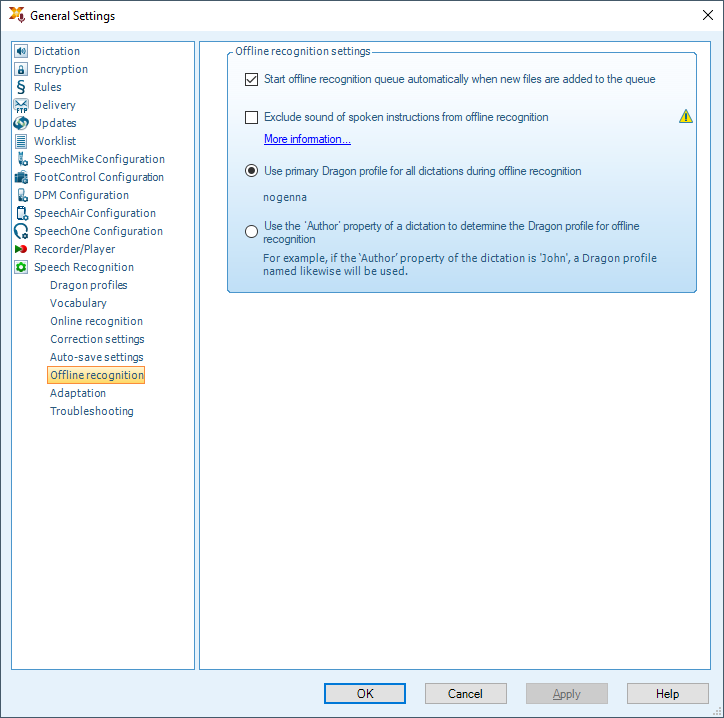 - Connect your DPM Device to PC and start SpeechExec SW.
- Goto DPM Configuration and start DPM Wizard.
- Go through the following Wizard pages and click Next button: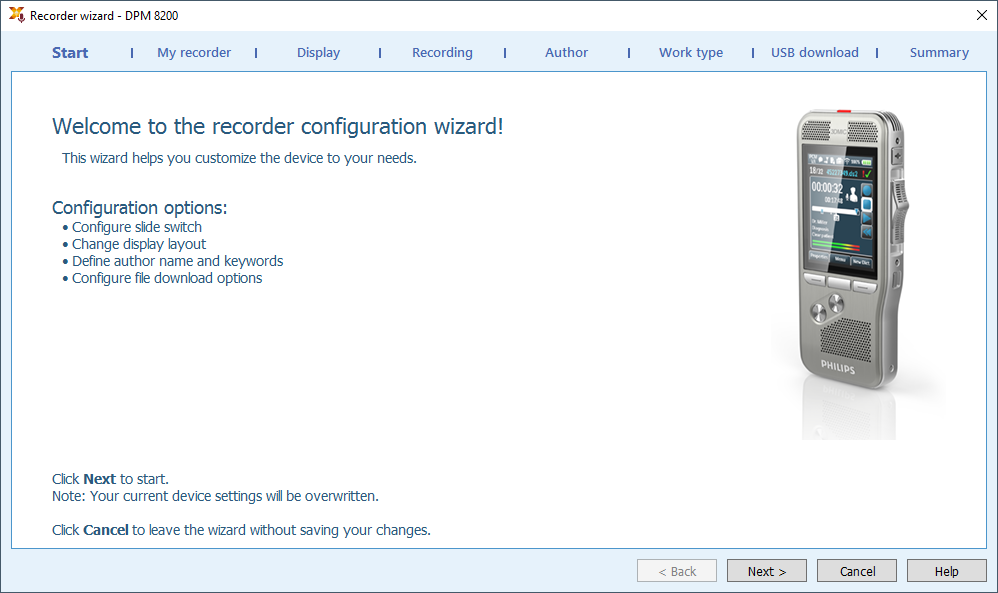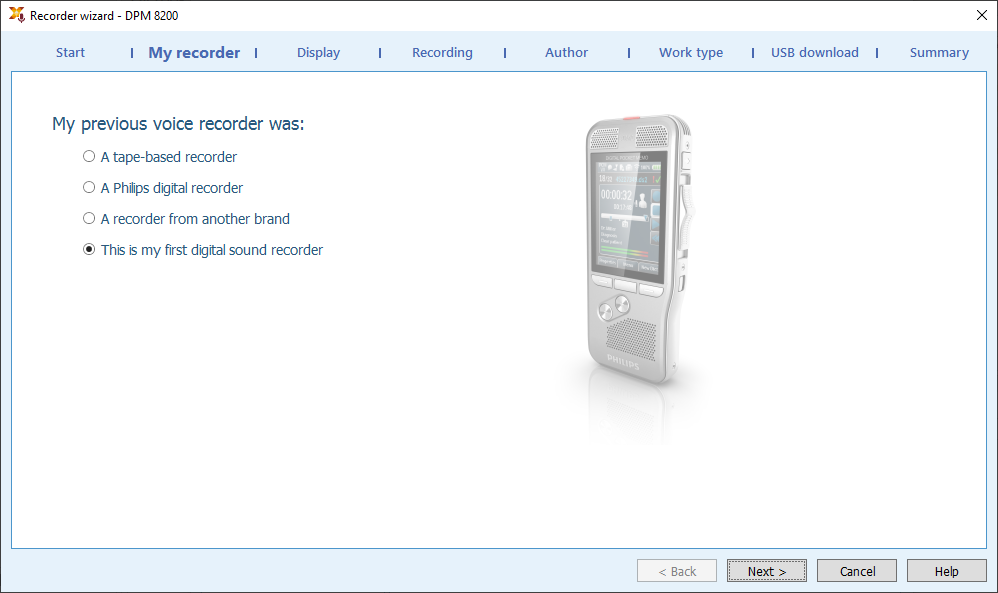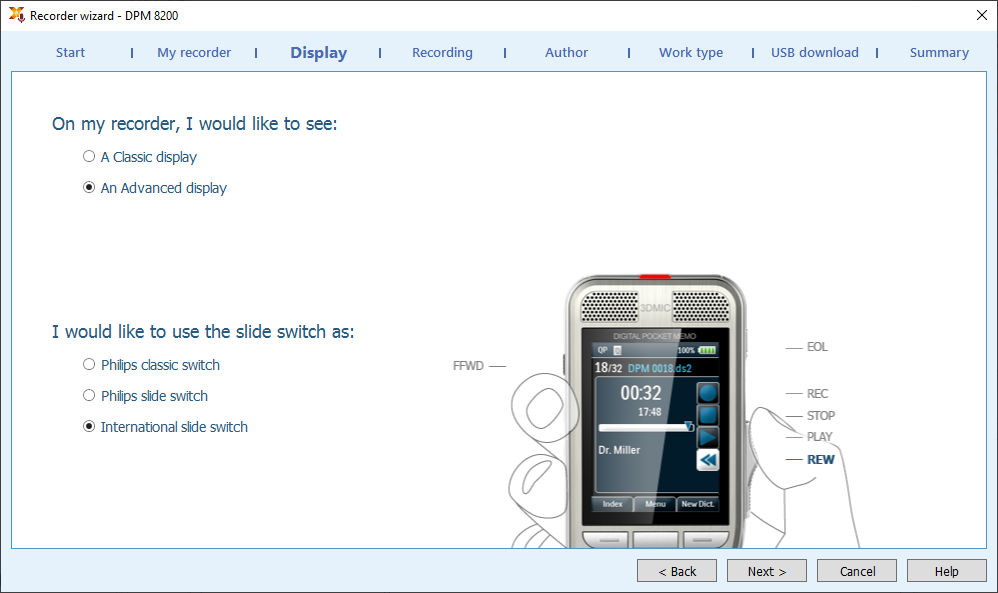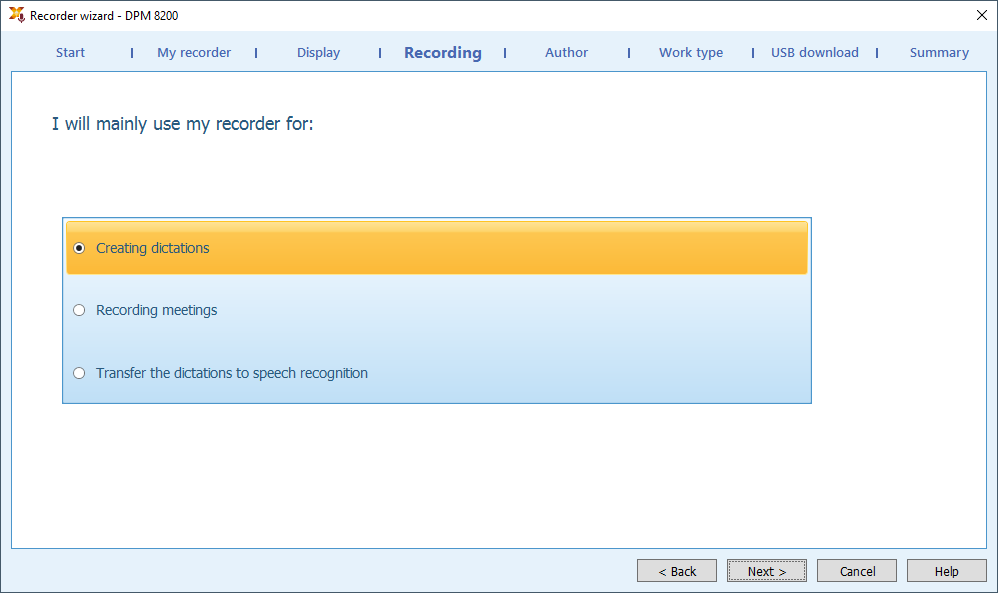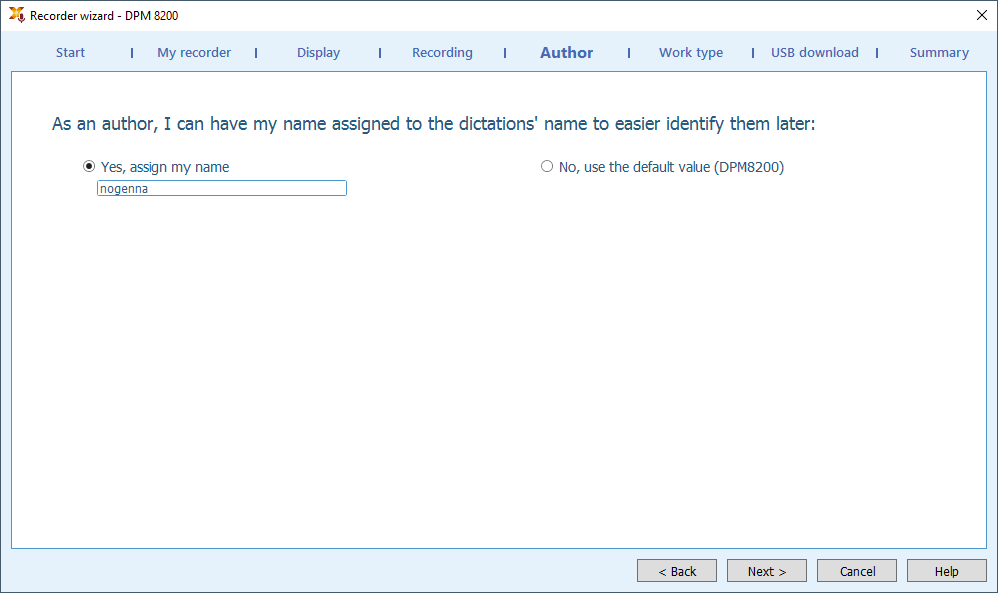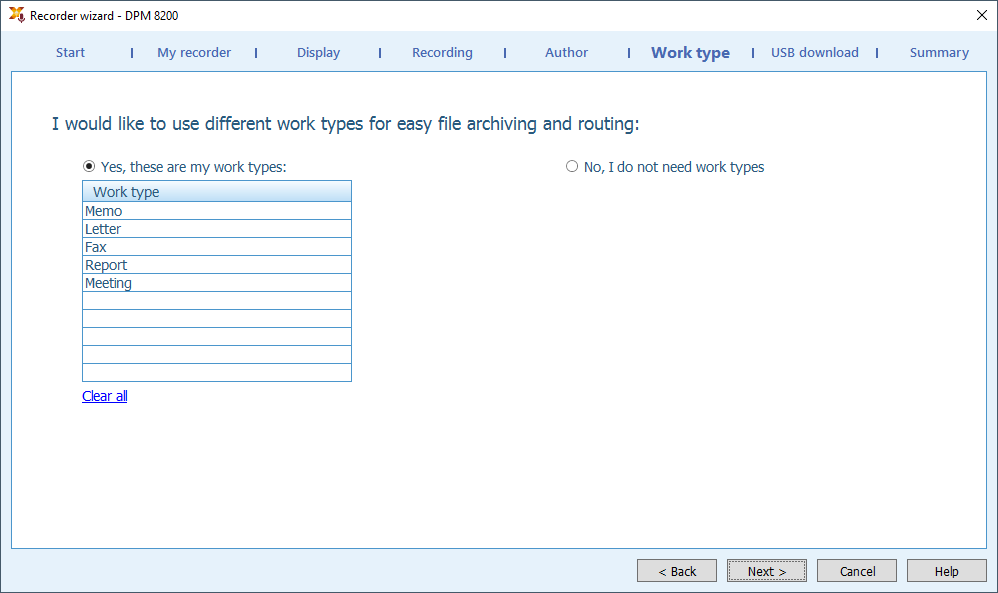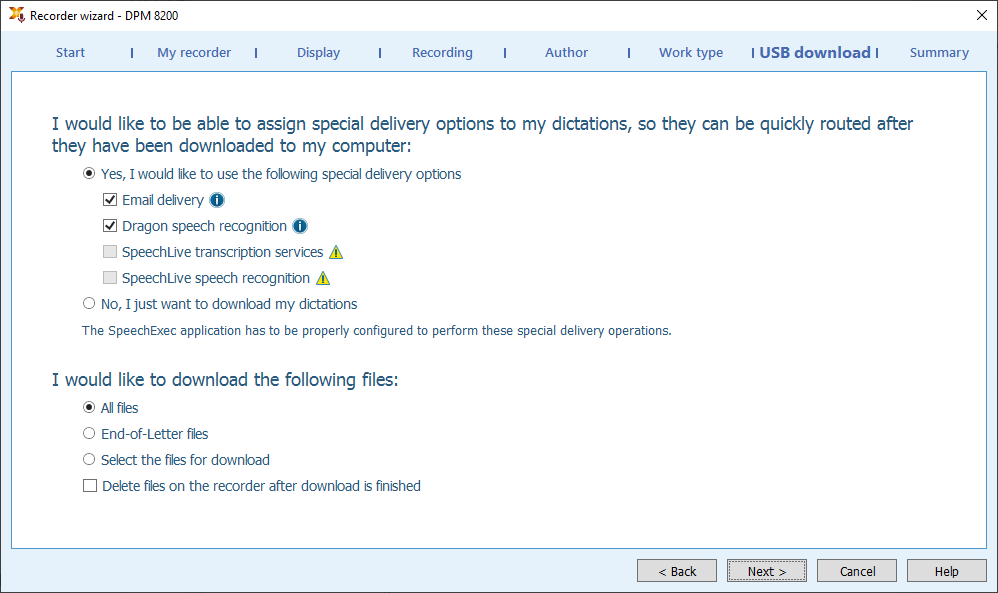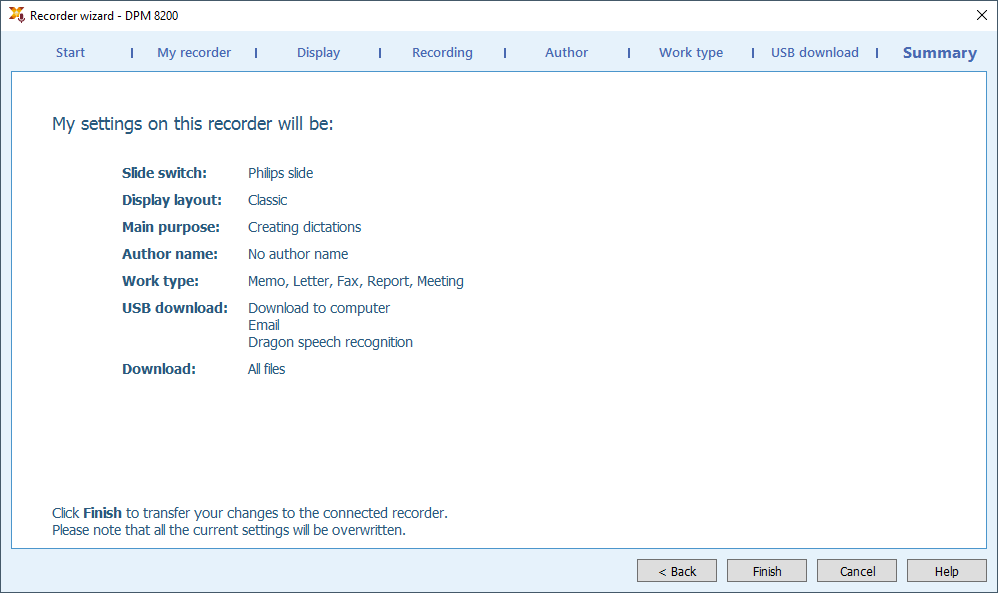 - Press Finish button at last page to transfer device settings to DPM.
- Disconnect your DPM device, press Delivery or Menu button and select Menu/File/Delivery/SR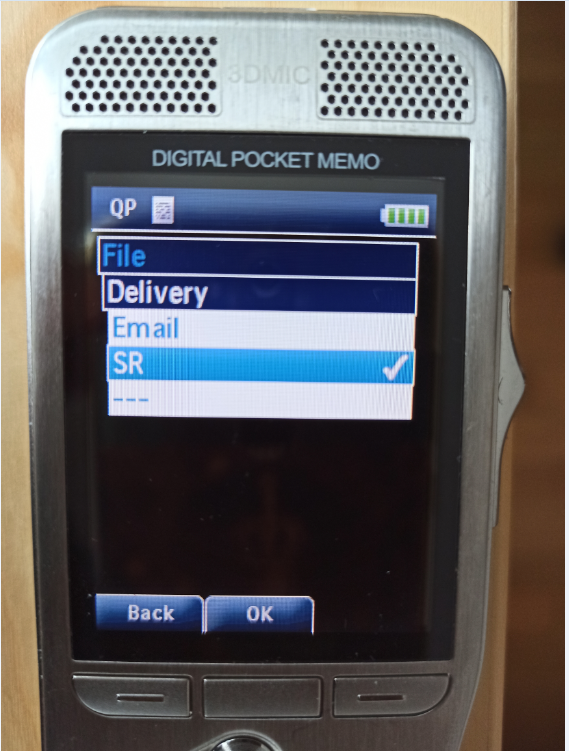 - Record a dictation and connect your device to PC.
- The dictation will be downloaded to SpeechExec SW and Speech Recognition starts automatically.