Sometimes it can happen that SpeechLive is unavailable, in this case you will not be able to upload your dictation to SpeechLive. you might want to upload the dictation to another cloud storage for example Google drive or iCloud, to do so please follow the steps below:
Choose a dictation in the dictation list.

tap on the

button in the lower right corner.
3. Choose Send via email
and select your cloud service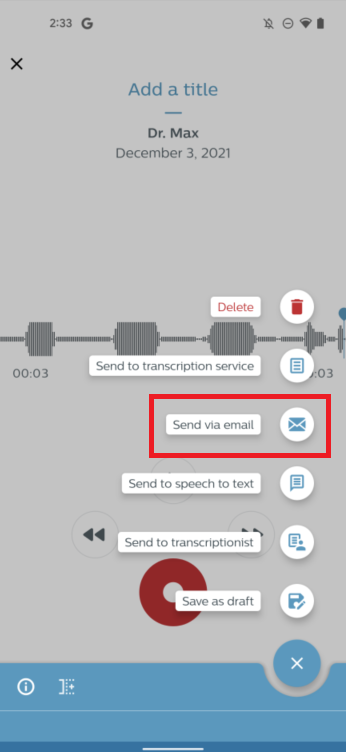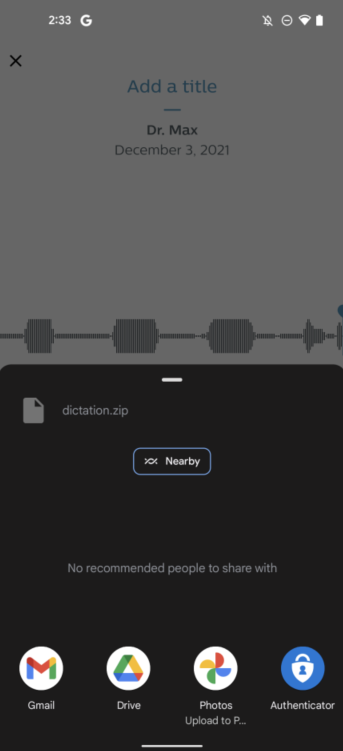 4. choose the folder in your cloud service and save the dictation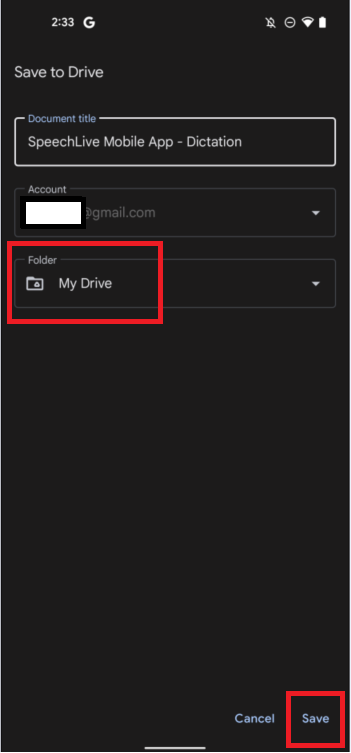 5. Choose Save as draft
to save and close your dictation in you app.