Loggin to SpeechLive app on iOS/Apple devices requires additional security question ""speechlive" Wants to Use "b2clogin.com" to Sign In. When choosing Continue to go to the login screen on the browser, you might see the error " Your browser is currently set to block cookies"

This error appears because your browser is set to block all cookies, follow the instructions below to disable cookies block.
Tap Settings > Safari, then turn off Block All Cookies.

Tap Clear History and Website Data.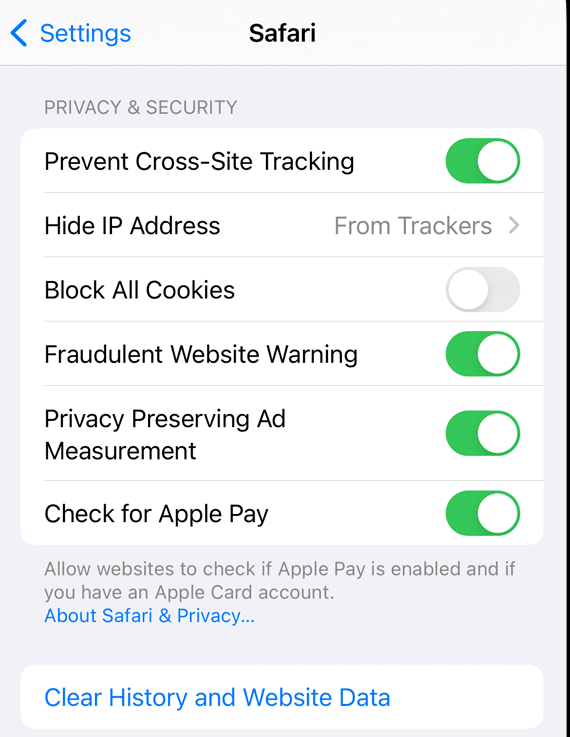 Return to the main Home screen.
Restart safari to refresh the browser.
Launch SpeechLive app, you should be able to sign in.